C7 Concepts
C7 Concept Handcycle Wheels are a premium line of aftermarket wheels designed specifically for handcycles. They are engineered to provide handcyclists with the ultimate combination of performance, stability, and style on the road. These wheels feature a sleek and aerodynamic design that not only looks great but also improves the overall handling and ride quality of the handcycle.
C7 Concept Handcycle Wheels are made from high-quality materials, ensuring that they are both durable and lightweight. The wheels are designed to be easy to install and maintain, making them a great choice for handcyclists of all levels. They also come in a range of sizes and finishes to match the style of your handcycle, allowing you to customize your ride to your unique preferences.
In addition to the improved performance and style, C7 Concept Handcycle Wheels are also built to provide handcyclists with increased safety and comfort on the road. The wheels are engineered to provide a smooth and stable ride, even on uneven terrain, and they are equipped with special features that help to absorb shock and reduce vibrations, providing a more comfortable and enjoyable ride. Whether you're a competitive handcyclist or simply looking to enhance your handcycling experience, C7 Concept Handcycle Wheels are a great choice for anyone who wants to take their handcycling to the next level.
About Tony Pedeferri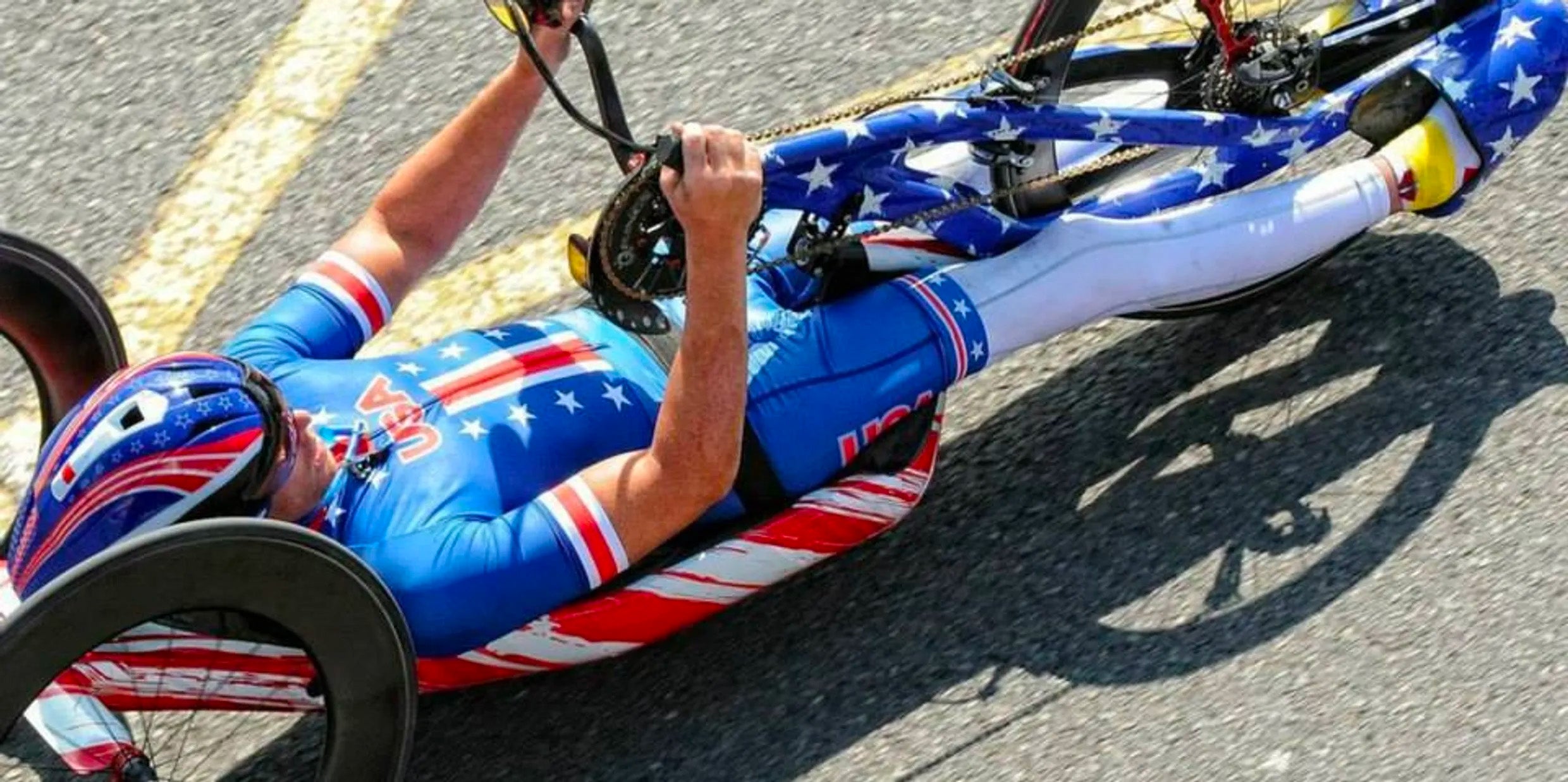 Anthony Pedeferri is the owner and founder of C7 Concepts, a company that specializes in producing high-quality aftermarket wheels for various handcycles. With a passion for both design and engineering, Anthony has built C7 Concepts into a leading brand in the handcycle wheel industry. Under his leadership, the company has developed a reputation for producing wheels that offer a unique blend of style, performance, and durability.
Anthony founded C7 Concepts with the goal of producing wheels that not only looked great but also improved the handling and ride quality of the handcycles they were installed on. Today, C7 Concepts is known for producing wheels that are innovative, functional, and stylish, making them a popular choice among handcycle recreational and professional racers alike.
In addition to his work at C7 Concepts, Anthony has competed at the highest levels of paralympic handcycling and IRONMAN triathlon. Through his hard work and dedication, Anthony has built C7 Concepts into a successful and respected brand, and he continues to push the boundaries of what is possible in the world of aftermarket wheels.